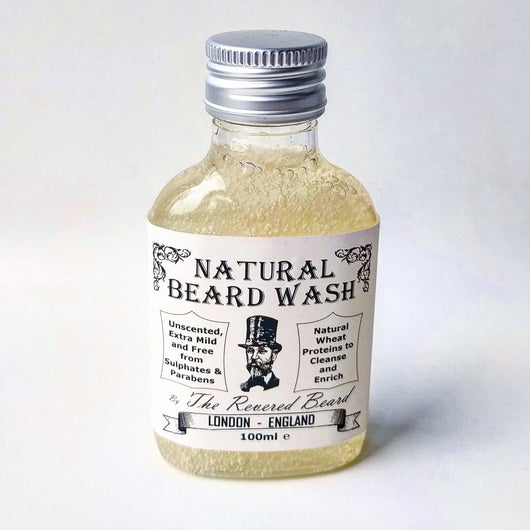 100ml Beard Wash by Revered Beard. Natural and Extra Mild Beard Shampoo.
Regular price $13.00 Sale
100ml Premium Quality, Natural Beard Wash by Revered Beard 
Our Extra Mild Beard shampoo will keep your beard hydrated, soft and healthy.
Although it is not Organic like the rest of The Revered Beard range, it is made without the use of Sodium Lauryl Sulphate or Sodium Lauryl Sulfate, using Oxygenated Aloe Vera and hydrolysed wheat proteins instead.
Please note that this product is not Organic but inline with our ethos, contains all naturally derived ingredients.