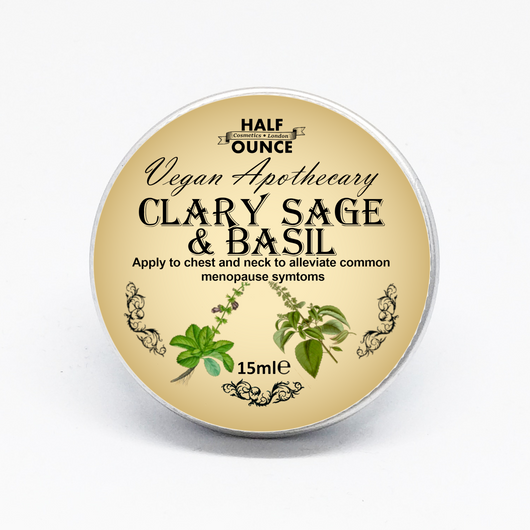 Clary Sage and Basil Balm, Vegan and Natural Balm for alleviation of Menopause symptoms
15ml Clary Sage and Basil Balm 
he Vegan Apothecary range by Half Ounce Cosmetics contain all natural remedies and therapeutic oils. This balm can be applied externally to the neck and chest for the alleviation of common menopause symptoms. Containing Basil to provide phytoestrogen, which assists with restoring hormonal balance and Clary Sage which can remedy hot flashes.
Ingredients - always check the label before use
Shea Butter, Carnuaba Wax, Coconut Oil, Grapeseed Oil, Clary Sage essential oil, Basil Essential Oil, Natural Vitamin E.