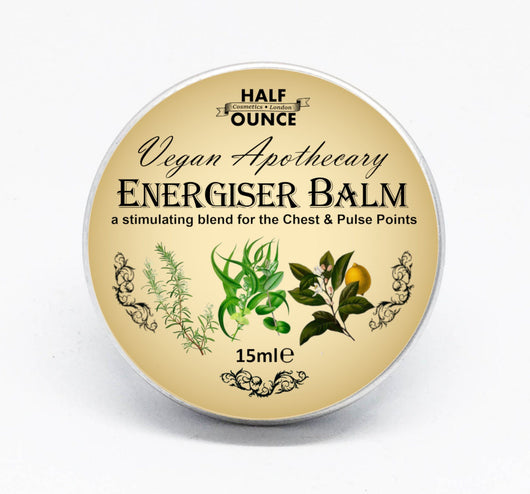 Energiser Balm, Naturally Stimulating, Wake Up, Pick me Up!
15ml Energising Balm 
An invigorating blend of energising essential oils. This balm can be applied to chest, temples and pulse points as required.
A great caffeine free aid 'pick me up' or to support study and times of focus.

Ingredients - always check the label before use
Shea Butter, Carnuaba Wax, Coconut Oil, Grapeseed Oil, Lemon Essential Oil, Eucalyptus Essential Oil, Rosemary Essential Oil, Natural Vitamin E.