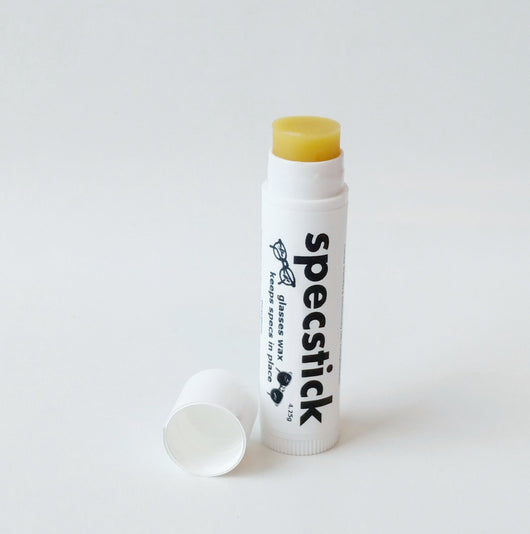 Specstick - glasses wax
Fed up with your glasses slipping down your nose? 

Specstick can help! Specially formulated to add extra grip to your eyewear. 

Simply twist up the specstick and apply to your glasses' nose pads or bridge. Now go ahead and live your life! 

Specstick is a Beeswax wax blend of all natural ingredients, and certified according to EU cosmetics regulations. 

Cosmetic grade ingredients: Beeswax, Coconut Oil, Gum Rosin.